January 31, 2011 -
Joe Fortenbaugh
Panic! Dallas could be facing stripper shortage
DALLAS—Come on, Dallas. You've had years to prepare for this!
Strip joints in the Dallas-Fort Worth Metroplex are scrambling to find an additional 10,000 girls for Super Bowl week in an effort to accommodate the demand that comes with hosting the NFL's premiere game, per TMZ.com.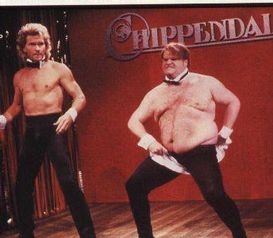 I don't think this is what they had in mind.
Apparently, the owners of the 60 strip clubs in the areas surrounding Cowboys Stadium recently realized that their current rosters weren't deep enough to handle the estimated 300,000 visitors expected to descend upon the city.
According to FoxSports.com, the following advertisement was recently placed in an attempt to bring in some more talent:
"We Want You!! Ladies, are you coming to [Dallas-Fort Worth] for the big game week? Want a safe, clean club to make the big $$$ in?"
Define "clean."
Hit me up on Twitter: @JoeFortenbaugh