January 31, 2011 -
National Football Post
Is Pittsburgh the new TitleTown?
Through four games, Dennis Dixon and Charlie Batch could only be described as competent. And when you're talking about your second- and third-string quarterbacks, that's not a bad adjective to be using.
Truthfully, Dixon and Batch — who were replacing the suspended Ben Roethlisberger — didn't need to be great. When Dick LeBeau coaches the defense and Troy Polamalu patrols the secondary, average quarterback play will suffice.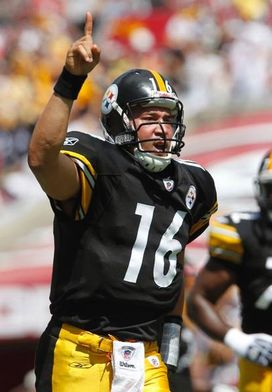 ICONCharlie Batch played in three of the Steelers' first four games at quarterback.
In those four games, Dixon and Batch tossed only three touchdowns. The season-opener saw the Steelers win by a final score of 15-9 over the Atlanta Falcons, who turned out to be the top-seed in the NFC. Heck, the backup duo combined for only 21 passing yards in a game and Pittsburgh still won; Roethlisberger had 257 yards in his first contest back in Week 6.
With Dixon and Batch under center, the Steelers were somewhat vulnerable, but they marched on to a 3-1 record anyway. It's easy to say it now: That was when Pittsburgh became a true Super Bowl contender.
In the middle of the 2009 season, Mike Tomlin's team dropped five consecutive games, including two to the 5-11 Browns and 4-12 Chiefs. This was very unlike the Steelers. Polamalu missed four of those five losses with an MCL injury. Coming off a Super Bowl victory and playing much of the season without Polamalu, the Steelers were underwhelming and failed to make the playoffs for the first time since 2006.
But now, for a host of reasons, Tomlin has his team one win away from its second Super Bowl victory in three years.
The Steelers have had Polamalu for 16 of their 18 games this season, but other injuries have ravaged the roster. Stud defensive end Aaron Smith has been out since Week 8 with a torn tricep. Left tackle Max Starks suffered a neck injury in Week 9 against the Bengals, and was placed on injured reserve shortly thereafter.
Ziggy Hood has played admirably in place of Smith, but I have no idea how the Steelers made it this far without Starks. Their offensive line was already below average. They ended up allowing 43 sacks in the regular season, eighth-worst in the NFL. Roethlisberger has gotten plenty of chances to show his ability elude pressure in the postseason, too, getting sacked eight times in two games.
So how did the Steelers survive Starks' injury? How did they go 12-4? How did they make it down to Dallas, one win away from another Super Bowl?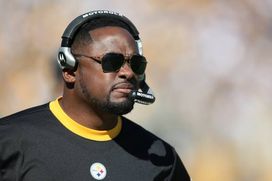 ICONMike Tomlin is going for his second Super Bowl win in three years on Sunday.
Tomlin, Roethlisberger, and Polamalu certainly had something to do with it, but the reasoning is far more complicated than that. There's a culture of winning in Pittsburgh, and it goes beyond the franchise's record six Super Bowl victories.
Sustainability of success is one of the hardest things to do in sports. Look no further than Pittsburgh's counterpart on Sunday as evidence of that. Green Bay's nickname is TitleTown, but the team hasn't won a Super Bowl in 14 years — and the Packers had one of the greatest quarterbacks of all-time for much of that period.
In this millennium, the Steelers have had one season below .500, and seven seasons at 10-6 or better. That's truly incredible. On Sunday, Pittsburgh will go for its third Super Bowl in six years — something that hasn't been done since the Dallas Cowboys' three-championship run from 1992-95 and New England's similar streak from 2001-04.
Perhaps even more impressive: Pittsburgh's record in Super Bowls is 6-1. TitleTown, you've been warned.
Scott Miller is a senior at The University of Iowa and a contributor to the National Football Post. Follow him on Twitter: @stmillr.
Want to work in the NFL? Click here to sign up for the NFP's Chalk Talk session at the Combine in Indianapolis on February 25th.