July 31, 2011 -
Matt Bowen
For Cards, Heap is another upgrade to offense
Now that Todd Heap has turned down the Jets and signed a reported two-year deal with the Cardinals, let's take a quick look at what this means for the Arizona offense and new QB Kevin Kolb.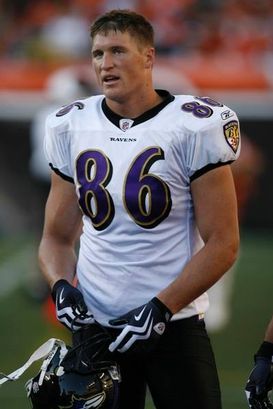 ICONHeap will provide a solid option in the passing game for QB Kevin Kolb in AZ.
- Pass catching TEs are essential to any offense—especially in the short to intermediate route tree. Basically, take the field and shrink it between the numbers. Options routes, 10-yard dig, the seam, curl, etc. This is where TEs can make a living. For Kolb, he now has a player that can show up on third downs and in the red zone. That's big for the Arizona offense as it keeps drives going and produce points.
- Heap's production can come in a variety of ways. Align him as a conventional TE on the line of scrimmage or removed from the core of the formation. If you remember how he was used in the Ravens' offense inside of the 20-yard line, we often saw Heap aligned as the backside X receiver (split end). Draw the matchup of a CB—or a SS—and use size to run inside breaking routes and the fade. And I still see a player that can get it done.
- I know Heap is in the later stages of his career, but I still see him an underrated player at the position. I will admit that I was surprised he turned down the opportunity to sign for the Jets. But having played college ball at ASU and now sharing the huddle with Kolb and Larry Fitzgerald, he has the chance to see targets often. This is a smart move from both sides. And Arizona continues to upgrade their offense after making the trade for Kolb earlier in free agency.
Follow me on Twitter: MattBowen41