August 31, 2011 -
Matt Bowen
My 'Madden Football' confession
With "Madden NFL 12" hitting stores, I have a slight confession to make: I altered my ratings when I was on the game during my NFL career.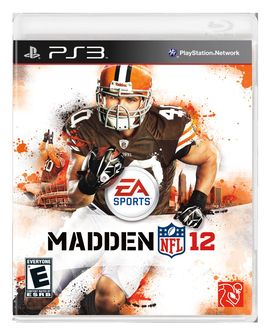 If I were still playing in the NFL, you can bet I would be all over the "edit player" feature on the new game.
Yes, that's right. I would change my overall rating (down in the low 60's my last year in the NFL as a Buffalo Bill in 2006) to make myself relevant when I would start a franchise and make trades.
How high did I go? Alright, I will come clean: "99" overall.
Hey, why not? Add a dark visor on my helmet (plus wristbands, cool looking gloves, etc.), change my number and turn myself into the best quarterback on the game.
After that, make the deal with New England and trade myself to the Patriots--taking over at QB for Tom Brady.
Take the Patriots to the Super Bowl, rack up MVP awards and, of course, give myself a new contract (without 3% going to Jack Bechta). I put dream seasons together on Xbox in the comfort of my rented condo in Orchard Park, New York.
You see, when you are considered a "journeyman" in the NFL, the makers of the game don't give you much credit when it comes to overall ratings. I had no coverage skills, couldn't make any plays and would get run over by every RB on the game.
I couldn't let that happen, so I just hit the "edit player" button and created my own version of, well, myself.
Trust me, there will be NFL players across the league that have issues with their overall ratings. And it makes for great locker room discussions while you are waiting for meetings to start. Happens every year.
But I took care of my own ratings the minute I turned on the game for the first time.
To check out a preview of "Madden NFL 12," click here to read Joe Fortenbaugh's write up.
Follow me on Twitter: MattBowen41