February 14, 2013 -
Matt Bowen
NFL combine: Time to answer some QB questions?
There are plenty of mixed opinions on the impact and the overall value of the NFL scouting combine. I get it. We will be talking about "measurables" for weeks (or months) after the combine, analyzing 40-yard dash times, the short shuttle, three-cone drill, etc.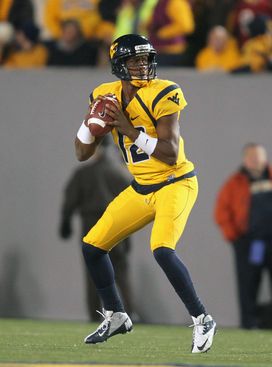 US PRESSWIREGeno Smith and the rest of the top QB prospects will throw at the combine.
That's before we get to the position work where these rookie prospects will go through stale (almost basic) drills that focus on footwork and technique. It doesn't represent what you see on the tape and you can't recreate game situations in shorts and Under Armour gear in Indianapolis.
But I still love the combine—because it puts stress on these prospects to work out and perform in front of the entire league.
I've been there myself as one of these rookie hopefuls back in 2000 at the combine (I will get into this more next week). You are tired, almost exhausted when this thing finally wraps up. It's a grind.
Think of the combine as a job interview. Part of the process. Another tool for scouts, GMs, head coaches, etc. to evaluate your skill set.
And this year all of the QBs will be working out.
I like that. I like it a lot. And the reason is simple: I can't tell you if there is a guy, a player in this class at the QB position that stands out.
When I was down in Mobile at the Senior Bowl, I asked three different scouts who had the best week of practice—and I got three different answers (Nassib, Glennon, Manuel).
In Indianapolis, Matt Barkley and Geno Smith will work out and throw on the field. That's smart. Both QBs skipped out on the Senior Bowl and now we get to evaluate their footwork, arm strength, accuracy, mechanics, etc. when they throw the entire route tree at the combine.
Go out there, throw and try to connect with wide outs you have never seen before while the entire NFL is watching every move you make. Part of the challenge of producing at the combine.
This is an opportunity for Barkley, Nassib, Smith and the rest of the 2013 QB class to create some buzz about their skill sets. Go ahead. Turn some heads. Make teams go back and study more tape after a top tier workout and try to create some separation at the top of the class before the Pro Day circuit picks up.
And I'm excited to see them throw.