July 31, 2010 -
Matt Bowen
The impact of the Bryant injury in Dallas
Let's talk about Dez Bryant's injury down in Dallas...
According to Chris Mortensen of ESPN, the rookie WR has a high ankle sprain that will sideline him for 4-6 weeks. Enough to keep him out of training camp entirely? Possibly, because the rehab period for a high ankle sprain is an extremely slow process—especially for a skill player. A tough injury for a position that relies on explosion, cutting ability and top end speed.
The obvious discussion on the table is the competition battle that was supposed to take place with veteran Roy Williams. The same player who was in the middle of the story that drove headlines last week when the rookie refused to carry his pads.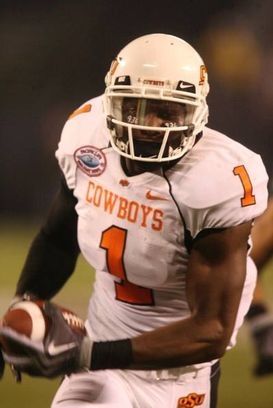 ICONAccording to reports, Bryant will be sidelined for 4-6 weeks.
That battle? Forget about it, because when you are in the training room in an NFL camp you become a ghost. The team moves on and any chance you had to win a job is gone. It is the harsh reality of this league when it comes to injuries.
But, what about the projected impact from Bryant? That is what I want to talk about. Maybe he would have taken Williams job by September, maybe not. However, what the Cowboys now have to worry about is the lack of time Bryant will see on the field. Any rookie, no matter how much talent they are perceived to have, needs those reps to start learning the pro game.
For a receiver, it is even more crucial to see press coverage on a daily basis, learn the pro route tree and start to gain an understanding of how NFL defenses disguise coverages. We see it every year from rookies at the WR position. They struggle with their development and they struggle with their transition to Sundays. Camp is the ideal place for rookies to make mistakes, go over corrections and start to see the speed of the pro game in a competitive environment throughout the preseason schedule. Bryant will miss time in camp that can't be made up—or replicated in the film room. He will spend most of his time working with the training staff, instead of working with the coaches.
Because of the injury, the Dallas offense will get a player that will equal a camp holdout by the time he comes back when we talk about practice time that is missed. His football conditioning will be behind schedule and it will take time after this injury to run and cut at full speed. And, he will have to work to gain the trust of Tony Romo and this offense in a small amount of time before the games start to count. Not easy to do for any player--veteran or rookie.
Tough to see a high-profile rookie go down this early in camp. The Cowboys will get Bryant back in the regular season—and maybe before—but the overall development is something we have to question with an injury like this.
A big talent to have in the training room right now for Jerry Jones.
Ready for fantasy football? Click here to purchase the Total Access Pass/ Draft Guide from the NFP.
Follow me on Twitter: MattBowen41