With the exception of the Plaxico Burress signing, the New York Jets look like a team that just can't close the deal this week.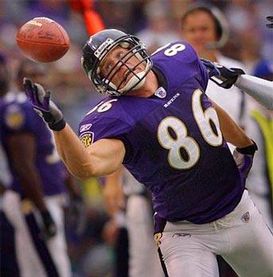 Todd Heap is headed for Arizona.
After losing out on free agent cornerback Nnamdi Asomugha on Friday, Adam Schefter of ESPN is reporting that while free agent tight end Todd Heap was visiting with the Jets on Sunday, he ended up signing a two-year deal with the Arizona Cardinals.
Wait a second. Heap was visiting with the Jets when this happened? What were the two sides talking about? New curtains for Rex Ryan's living room?
Whatever the case may be, the Cardinals must have really wanted Heap to pull this one off.
Hit me up on Twitter: @JoeFortenbaugh